Maori Language Week
Awards Programme
Thursday 14 September 2006 7pm to 10pm
Welcome to the webcast from the Deloitte Lounge, Westpac Stadium in Wellington, covering the Awards Programme for Maori Language Week.
Note - the stream is viewed in Windows MediaPlayer - available for free from Microsoft. Linux users should use mplayer. Macintosh users can use the Microsoft Mediaplayer (for Macintosh) or mplayer.
Watch a recording of the event here -> http://www.r2.co.nz/20060914/mlwa-06.asx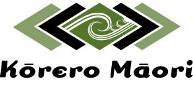 ---

© Copyright www.r2.co.nz, September 2006. All rights reserved.