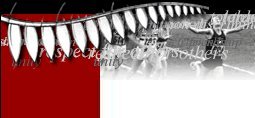 PEAK PERFORMANCE SEMINARS
Some of the greatest names from New Zealand's sporting past lined up in March 2002 to offer inspiration to prospective Commonwealth Games team members heading to Manchester in July. Coordinated by the New Zealand Olympic Committee's Athletes' Services team and the New Zealand Academy of Sport, the seminars lined up athletes with an enormous amount of experience and knowledge to share.

The videos on this page are from the seminar held on Wed 13 March in Auckland. The commentator for the event was Brendan Telfer, well known television personality.

---

© Copyright NZ Academy of Sport, March 2002. All rights reserved.