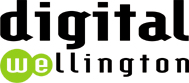 Interactive
Breakfast Series

Libraries and the Internet
Tuesday 14th November-7.30-9AM

E-communities and e-libraries: a realistic vision of New Zealand as an "information society" in the 21st century ?

What is the future of Wellington's Libraries ? Libraries have traditionally been th archives of printed material. How is that changing with the advent of digital technologies ? How will we access future libraries ?

John Redmayne speaks on LIANZA's current work on promoting to the new Government, a co-ordinated, functional, national information strategy for New Zealand. A Number of other countries have already enbraced such a concept.

The strategy is a collabtorative effort, for which the library sector is only one of several "players" who need to be involved. What challenges are there for other sectors of the community to participate ? What effects could such a national strategy have on the information needs of our communities, and on the shape of library and information services in the 21st century ?

John Redmayne is President of the Library and Information Association of NZ.
Interactive breakfasts are held at the (e)-vision Centre, No.2 Blair St For more details:

Phone 384 3550 Fax 384 3552 info@evision.org.nz www.evision.org.nz


---

Encoding by R2.co.nz